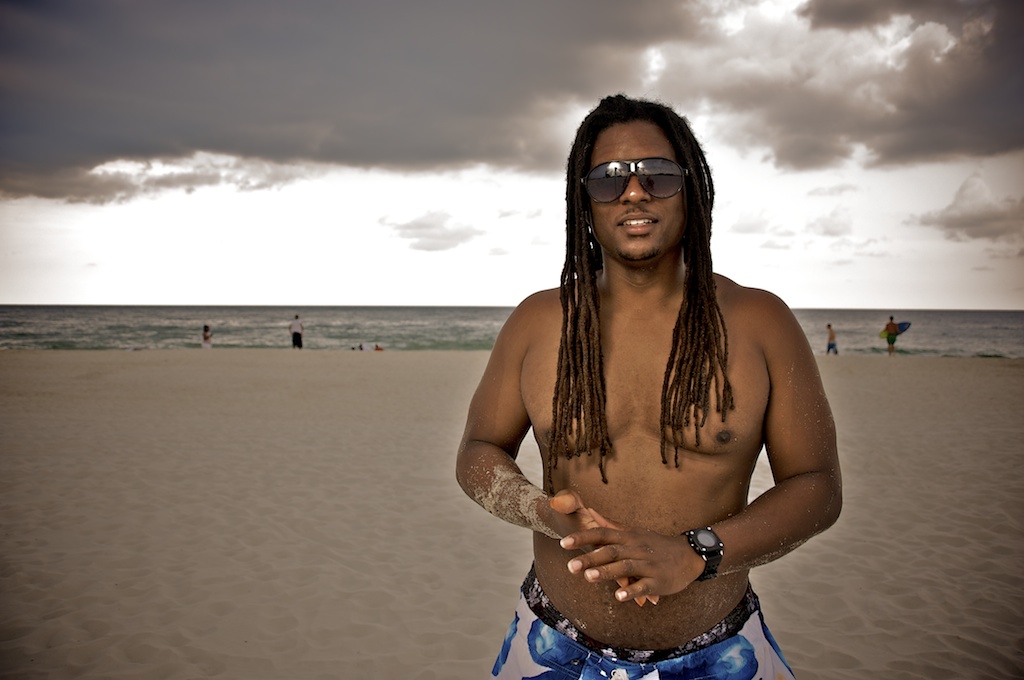 Derrick Williams on a surprise vacation.
I met Derrick on the beach in Gulf Shores Alabama shortly after the BP oil spill happened in the Gulf of Mexico back in April of 2010. I had just begun work on the Hope Project, and I found out fairly quickly that I did not know what I was doing. I was not a writer (I still do not consider myself one) and my first attempts at interviewing people left much to be learned. So I got stalled out, busy with making a living and did not post anything from this trip.
Derrick was vacationing, as he and his family always do in Gulf shores, but unfortunately the spill had been unfolding the entire time he was there. I found it ironic that he was also from New Orleans and had ridden out the storm called Katrina. As I tried to get to know him, take photos and record the conversation, a storm blew in, screwed up my recording and we had to leave the beach quickly. He did not have a phone number for me, but I managed to get an email. I have attempted to contact him but have not been able to find him to complete my talk with him.
I was able to ask him if he was a Hopeful person and he said, "Yeah, I'm pretty hopeful. If you didn't have Hope, you wouldn't have a reason to live. If you knew things weren't going to get any better, what's the purpose of living…what's the purpose of going to work every day."
I know that it was no coincidence meeting Derrick that day. The fact that he survived Katrina and ended up on a beach that was damaged by the oil spill must mean something. If you know him or have an opinion of why I met him, please let me know.
Thanks!
Comments
comments