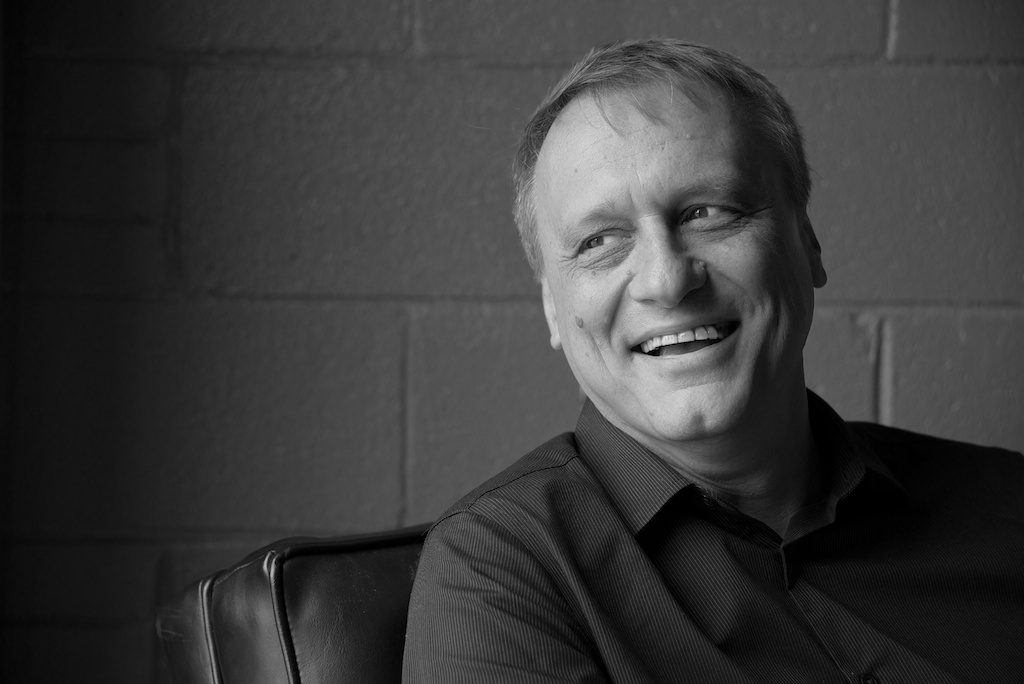 Mark Kelly.
Mark is a father, a songwriter, a band member, the publisher of Weld and a devotee of the City of Birmingham. He was born in Haleyville, Al., did most of his growing up in Russellville, but not long after coming to Birmingham for college, knew he'd found his home for life.
I began our conversation the same way I began my last Blog post talk with David Sher, saying it may be hard to separate or distinguish the dialog about a Hope for the city of Birmingham and any Hope Mark may personally hold. But I will try. Difficult as it may be, I will also try to keep it brief, as many of you have suggested.
Where to start? Education? Music? Politics? Fred Shuttlesworth?
Mark is a respected journalist and publisher who talks to many and hears more than most. So I ask him how is he able to maintain the enthusiasm he exhibits month after month to write constructively about our community. In other words, how does Mark Kelly stay focused, Hopeful and able to put his shoes on every morning? He tells me:
"I've just never had the ability to spend much time doing anything I didn't want to do. I don't know if that's a good quality or not, but I know I feel very fortunate to have had the opportunities I've had to express myself. Hopefully, I manage to do that in ways that have some positive impact on the community as a whole. That's the goal, anyway."
Mark has an obvious affection for the City of Birmingham. And, as he suggests, it's mostly the people here that have created the fertile environment for both good personal inspiration and historical groundbreaking drama that he loves. Not the least, it is great fodder for his writing.
"I really love this place. I think there is a certain ethic here. Whether it is conscious or subconscious, there is this idea that Birmingham is a place where momentous things have happened. And some people want to run from it, as opposed to celebrating that fact. To this day, that's where a lot of our tension comes from. Birmingham is inherently dramatic. Melodramatic, some would say. That's great for a writer, especially one who is interested in how our history illuminates so much of what is going on in Birmingham in the present."
At one point in our conversation, I make reference to thinking back on Barack Obama's "Hope and Change" slogans of 2008. Characteristically, Mark immediately "localizes" the emphasis, looking at Birmingham as a laboratory of how Hope and Change work in the real world. He tells me a story about a project years ago that involved working with our famous civil rights leader, Fred Shuttlesworth.
"You see this with Obama, where people think change should be an event, not a process, so he's never been able to deliver it fast enough. But think about Birmingham: How long did Shuttlesworth demonstrate before he got King to come here and make Birmingham the national focus of the Civil Rights struggle? Shuttlesworth started agitating in 1955. It was a long time from then until 1963. I asked him about that once, the patience and perseverance it took to see real change begin to take hold. He sort of arched an eyebrow at me and said, 'You know, the Lord did not intend for many of us to lead revolutionary lives. He takes us instead on an evolutionary path, where each victory in faith helps us the next victory to win.' 
Now, forget just the sheer poetry of that, which is astonishing. But this is coming from a man who had his house and his church bombed, who was beaten by a mob when he tried to enroll his daughters in an all-white high school, who lived under the threat of harm or death at all times. If he can look at things with such perspective, what possible right do I have to be impatient? What matters is making the effort. I can't control the ultimate outcome of these great community issues, but I can control the quality and persistence of my efforts to bring some attention to them, and maybe advance the civic conversation."   
We talk about people in politics that are "positive," and the disappointment of ego. I mention that I think what Mark and other meaningful writers have is authenticity.
"I like that word. I get into these conversations with people about what we mean when say we want Birmingham to be a great city. What are the ingredients? I keep coming back to the word 'real,' to this idea of authenticity. Is it great that we have things like the new baseball park, more people moving downtown, some high profile developments that seem to signify that things are moving and changing in Birmingham? Yeah, sure it is. But how real are those things? What do they mean to the average working citizen? Not much, by and large, because the average citizen of Birmingham doesn't really have access to those things, financially or physically — because we have neglected the things that would make a difference in the life of every citizen of this community. 
Education. Mass Transit. Public Health. Good jobs. Affordable housing. Strong, safe neighborhoods. I believe Birmingham can have all of that, but I think we're not going to get it as long as we're approaching it ass-backwards. I don't think you can point at the shiny, superficial things as things that should give people Hope when 30 percent of the city's population lives in poverty. That's the cart pulling the horse. If we want Birmingham to be a great city, and not some flash in the pan, we have to make people our first priority. "
We talk about the inspiration Mark gets from music, and how much he enjoys the camaraderie and creativity of being part of a band. His friend and band mate in The Wrong Cousins, Davey Williams, is a world-renowned improvisational guitarist who has written a book called Solo Gig. Mark recalls that when Davey inscribed a copy of the book for him, he wrote, Thanks for all you are doing for the liberation of the spirit. Explaining his reaction, Mark shakes his head:
"It blew me away. That's not only the nicest thing anybody has ever said to me, but as I'm sure Davey intended, it caused me to reflect on the meaning of our everyday actions and interactions as individuals. If we do something that strikes a spark in even one other person, something that causes that person to recognize the presence of possibilities — well, that's what Hope is, right? It's the liberation of the spirit."
Thanks for the sparks Mark. Keep it up!
Comments
comments