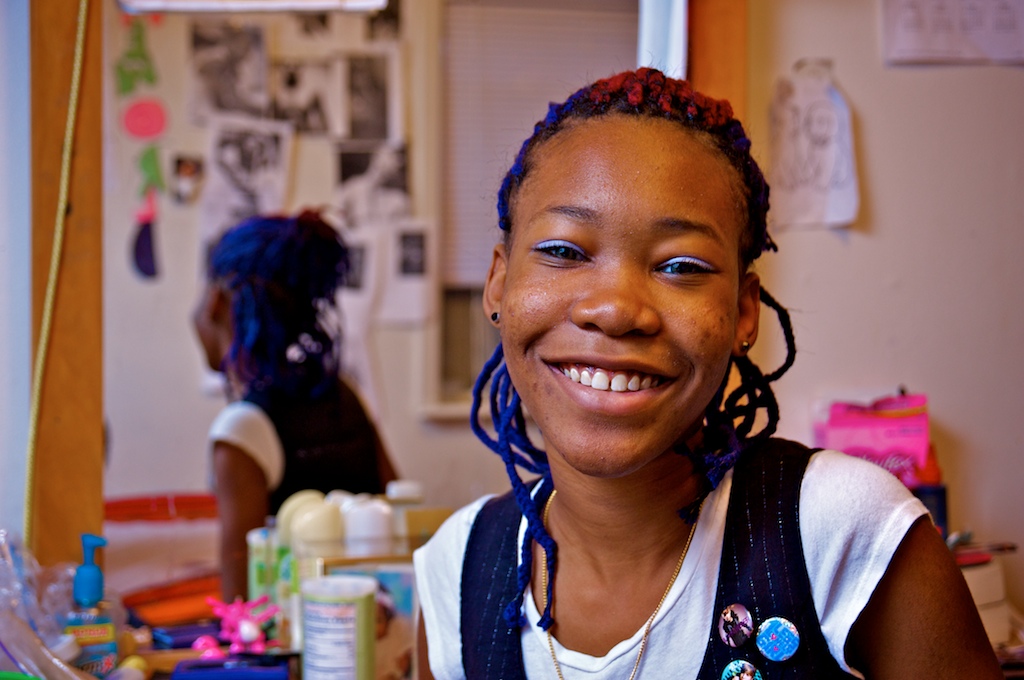 Alexandria Sanders (Lexi) doesn't know what Hope is.
Though I feel she has as much Hope in her DNA as anybody I know, she is like many, in that she has not been asked before. She is a student at Woodlawn High School in Birmingham, Al. She and I met at her house to talk about a writing project that my friend Tanner Lathan is doing. The DISCO project (Desert Island Supply Company in Woodlawn, Al.) has asked students to write about their most meaningful place. Tanner had asked me to photograph Lexi for a book and gallery exhibit his group is publishing about these stories, so I used the experience to talk with her about Hope.
Lexi is an open-hearted young lady who has learned a great deal from her Mom about "treating people the way you want to be treated". She says she likes doing for others, but doesn't feel like it always comes back to her. Like many I have spoken to, she feels that one has to have Faith before you can have Hope. Lexi is unsure about what Hope is. She says "positive maybe"….just like her.
Comments
comments