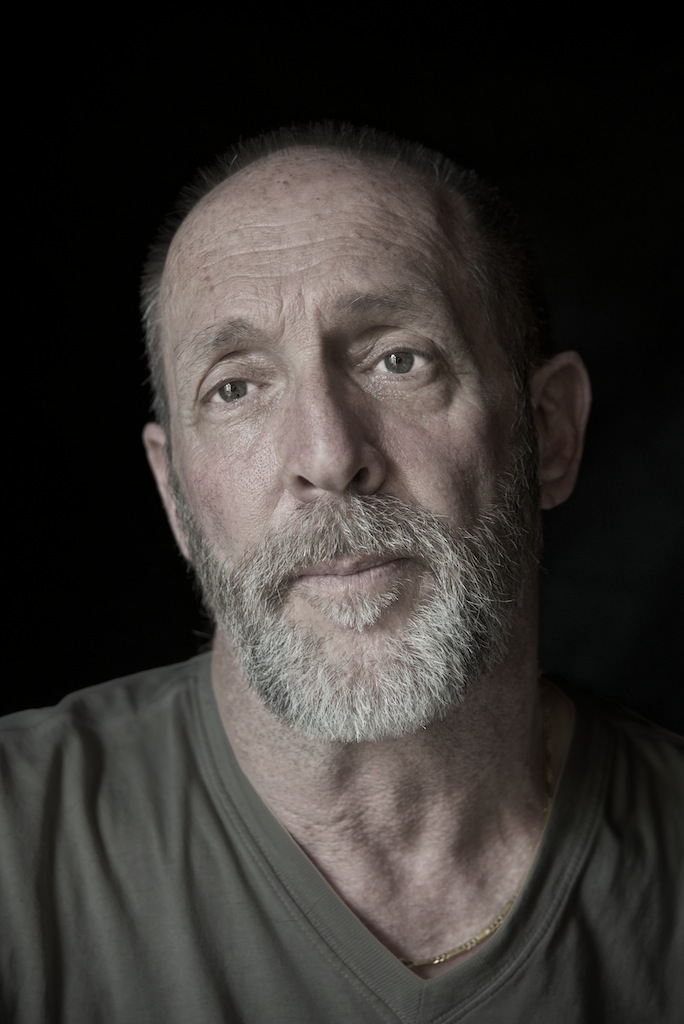 David Lyle.  
David is from Tennessee but lives in Moab Utah. He is as close to what we call a renaissance man as anyone I know. He can guide you in a raft down any river on the planet, has built his own loom to make a rug in the native american tradition, does rigging for movie crews in Utah, knows his way around a professional kitchen and is currently studying desert tortoises in the Mojave. He is a gentle giant at 6 foot 6 inches and has many friends around the world.
I knew David would be good to talk to about Hope because he is a thinker and is not prone to flippancy. He is informed and opinionated, and is not shy about contributing to any discussion, casual or deep. But he is in transition:
"I'm in a really interesting place right now. It's not a place I've been in for a long time. All of my guardian angels and guides are telling me it's time to cut bait. Like, get rid of everything, because the next part of my life is going to be oriented around relationships. It's not going to be about stuff. I can't focus on the relationship elements because I'm always having to deal with something to do with stuff. It's both scary and exciting at the same time, but I totally believe the universe has my back."
We talk about children and their innocent sense of naiveté and trust in the world. David says,
"As much as anything else I would define it as this incredible sense of wonder and optimism."
I ask David is there anyone in his life that would epitomize this wonder, optimism and hopefulness, he says:
"First, I don't even know if I understand what hope is. I mean, I would call it optimism in the sense that there is some greater thing going on out here that we are hoping will materialize, also recognizing that it's like, we're what's going to materialize it. Our thoughts, our actions, are what are actually materializing what happens in the world. That's a big responsibility."
He is explaining more precisely what many I have spoken with have been trying to say about passive versus active Hope. Though what he says about materializing what happens in the world strikes me, it is that he suggests it is a big responsibility that defines what is important about active Hope. It is the difference between wishful thinking and action, or mindfulness.
"The problem is that you're one cell in a multi-trillion cell organism. And you're one cell is acting in concert with all of the cells in your area that you're in contact with. So as an individual person the best thing you can do is try to influence all of the cells around you that you're in contact with. And hopefully rub off on them some of your ideals and your expectations of hope. See! I can't even define what that is."
I think David has hit on something essential. This idea of one cell responsibility rubbing off on others is a great metaphor for how, not just with optimism, but it is that our ideals and expectations are important to share with those around us.
As we talk about an earlier story in the Hope Project of  Dotty Lou Farias's experience with the BP oil spill in South Alabama David gets emotional and explains:
"Here's the cool thing about the BP disaster. It was the way people stepped forward, the way people really motivated others around them to wake up and actually open up to one another. It was stunning. It is moments like this that inspire me and are what make me hopeful in my life. The kinds of scenarios where there is a disaster, or there is a hungry family, and people just stand by, that's not okay. And we know better. And we can fix it. So it's not about whether we make mistakes as much as how willing we are to own them, step forward and fix them, or at the very least learn from them. Ultimately for me our humanity is really about connection, compassion, and love.  Our remarkable capacity for those things is what gives me Hope."
Amen. Thanks David!
Comments
comments